europetechnologies
4 May 2021
You want to reduce the steps required to potted-in insert fixing?
Simplify the automation and installation of the insert for sandwich panels?
Reduce fastening time and panel downtime?
Join our team in a live webinar to learn more about the benefits and applications of our robotized potted-in insert solution for composite sandwich panels.
Thursday 17th June from 4 to 5PM (GTM+2).
TOPICS TO BE PRESENTED:
The SECAMnida® insert, an optimised fixing solutions for sandwich panels
Robotized potted-in inserts with SECAM Fixing Solutions-GEBE2 effector – presentation et demonstration
WATCH THE REPLAY
Fill in the form below to access the replay of our webinar (with live demonstration)!
Context
The transportation industry is facing the lightening challenge which is being intensified by a context of reduction of the energy consumption.
Conventional fixing processes for sandwich panels require the multiple manual operations with no guarantee regarding repeatability. This process implies an increase of pipeline products as it requires the immobilization on production lines up to 24 hours before handling, moving and fixing the sandwich panels components.
It was from this observation and thanks to a meeting at the JEC trade show that our robotized potted-in insert fixing solution was born.
By joining our expertise: the fixing solution developed by SECAM Fixing Solutions and the robotization by GEBE2, we can provide you a solution to answer these problems. 
Objective: overall productivity gain
We provided a robotized potted-in insert solution to automate, simplify and facilitate the fixing of composite and metal honeycomb sandwich panels (Nomex and aluminum).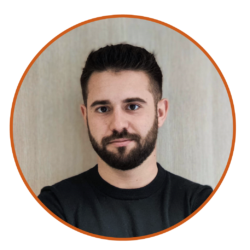 Florent Fontanet
In order to prepare himself to become an engineer, Florent passed a 2-year university degree in mechanical and production engineering completed by a preparatory course in Polytech in 2014.
With a desire to keep combining theory with practice, Florent began working at SECAM in 2016 to prepare an Engineering Diploma in apprenticeship in mechanical design and mechatronics.
After 3 years, he combined studying with real industrial work. He was involved in the development and characterization of new fasteners in sandwich panels and composite materials.
Graduated in 2019, Florent evolves today as a Project Manager in SECAM and contributes to the innovative and strategic development of the growing company.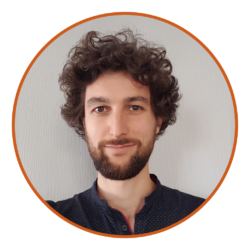 Mickaël ANZEMBERG
After earning a master's degree in mechanical engineering and automation, Mickaël started working in 2011 at Coriolis Composites, a company that designs and builds robotic machines for additive manufacturing.
After three and a half years as a research and development engineer, he joined a new company as project manager for the automotive sector working for customers such as Faurecia.
Since 2016, he has been working as a research and development project manager at Europe Technologies, supervising different types of R&D projects: feasibility studies on dedicated robotic cells, internal projects and collaborative projects with partners such as SAFRAN or Chantiers de l 'Atlantique.
These projects are dedicated to improving basic processes, automating new processes and developing innovative machines.
Over the course of these experiences, Mickaël has acquired strong skills in processes, robotics and the design of special machines, enabling him to contribute to innovative partnerships such as the one with SECAM.